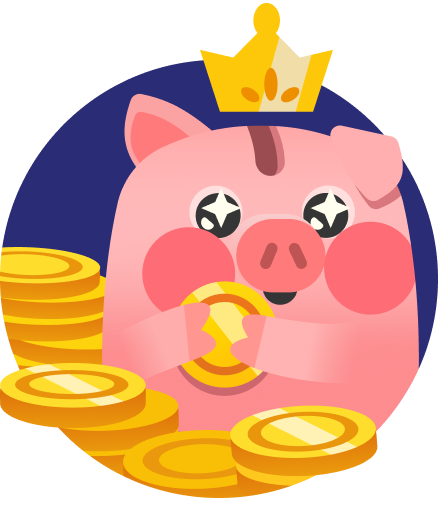 The Piggy Bank allows players to collect coins they receive for various in-game actions, and then to buy them at a discount.
The Piggy Bank has several levels. Its capacity increases with its level. The more coins in your Piggy Bank, the better the deal you get when you buy them.
You can buy the coins as soon as you've reached the minimum number of coins in the Piggy Bank. However, you can also wait and collect more coins to get an even better bargain.
Coins are sent to the Piggy Bank for the following in-game actions:
Playing 1 round in one-on-one games.

Playing 1 round in one-on-one tournaments.

Fighting 1 battle in a clan quest.

Fighting 1 Grail Battle.

Reading 1 book in the Library.
When the Piggy Bank is full, you will have a limited window of time to open it in. If you don't, the coins you collected will disappear! You can see how much time you have left on the Piggy Bank screen.