You can link your game account to your Apple ID or Facebook. To do this, go to the Home screen, tap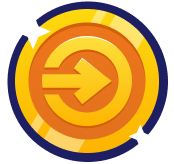 , and enter your details.
If you already have a game account that is linked to the same Apple ID or Facebook account, you will see a warning. You can then change to another account or change how the current account is linked.