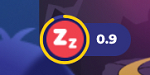 The fatigue factor decreases the points you earn in a Grail Battle if your clan has attacked another clan. When the fatigue factor takes effect, the number of points you earn decreases: the higher the fatigue factor, the fewer points you earn.
The fatigue factor takes effect every time your clan attacks another clan. Its effect increases with every attack.
The effect resets once 24 hours have passed since the last attack.
The fatigue factor has no effect when your clan is defending.